2022 Chrysler 300 in Fort Worth Weatherford Granbury TX For Sale
2022 Chrysler 300 in Fort Worth Weatherford Granbury TX For Sale



2022 Chrysler 300 in Fort Worth Weatherford Granbury TX For Sale is by far the best luxury full-size sedan on the market today, particularly in terms of pricing, but not only in terms of price. This automobile looks fantastic, has interior features that rival or even surpass cars three times its price, is quite comfortable, and boasts cutting-edge technology that will impress anyone who sits inside. High-end finesse, top-notch elegance, and an unrivaled driving experience. Continue reading to learn more about this opulent mansion of a car.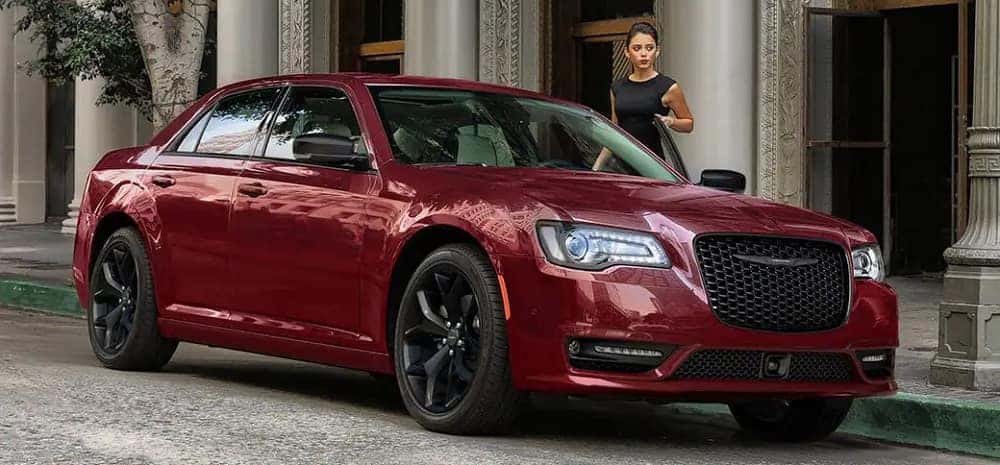 The interior of the 2022 Chrysler 300 in Fort Worth Weatherford Granbury TX For Sale is quite stunning, even in the base trim line, and it gets even better as you move up to the C trim line. The start begins with a light blue ambient lighting system that perfectly creates the ambiance while being absolutely non-intrusive. The perforated leather seats are extremely comfy, with heating and ventilation options available. A substantial amount of wood grain is used across the front, including on the dash, steering wheel, and center console. The technology inside is unrivaled, but we'll get to that in a couple of sections, and the tribute to tradition with the analog clock on the dash is a very pleasant and tasteful touch. The front cup holders, which come with both heated and cooled versions, are one technological feature we'll discuss in this section. These are fantastic since they warm or cool exceptionally quickly, allowing you to keep your hot beverages hot and your cold beverages cold with the touch of a button.
In numerous ways, the 2022 Chrysler 300 in Fort Worth Weatherford Granbury TX For Sale appearance matches, if not outperforms, some of the high-end luxury line cars. Starting with the front end, this was the first Chrysler vehicle to use the waterfall grille and new Chrysler wing logo, giving the front end a true sense of elegance and luxury. The LED C-channel lights then help the car stand out even more, giving it a refined appearance that glows even in the daytime to keep you secure and looking nice. Luxury wheel types and large diameters further give this car the image of being a high-end vehicle. With its high-class tail light designs and tapered aspect to the entire rear of the vehicle, the back end adds even more refinement. To top it off, this automobile boasts excellent fit and finish, allowing it to compete in the premium segment without sacrificing quality.
The technology in the 2022 Chrysler 300 in Fort Worth Weatherford Granbury TX For Sale is remarkable. This automobile is excellent, from the incredible engine choices to the interior comforts and convenience options. You'll never have to take the key out of your pocket or purse again, unless you want to use the remote start to cool it down on a hot summer day or warm it up in the winter. Adaptive cruise control, for example, allows you to "set it and forget it" when it comes to your cruise, automatically adjusting for traffic, slower vehicles ahead of you, and those who pull out in front of you unexpectedly. Rain-sensing wipers, blind spot monitoring, and cross-path recognition are all excellent features that you will appreciate. Add in the available 8.4″ Uconnect touch-screen infotainment system and you've got yourself a technological paradise. With the largest screen in its class and a super-friendly user interface, the learning curve is small, but the utility is limitless!
The trim lines for the 2022 Chrysler 300 in Fort Worth Weatherford Granbury TX For Sale have been reduced to make it easier for you to choose your favorite. Among there, you can choose from "upgrade" packages based on the most popular stand-alone alternatives. We welcome you to visit our store to get a complete analysis of the features and benefits offered for each trim line. You don't have time to come now? That's not an issue! Contact us today and we'll get you the answers you're looking for without you ever having to set foot in a dealership.