2022 Dodge Challenger in Fort Worth Weatherford Granbury TX For Sale
2022 Dodge Challenger in Fort Worth Weatherford Granbury TX For Sale

2022 Dodge Challenger in Fort Worth Weatherford Granbury TX For Sale
has been enhanced to its full potential this year while maintaining its legendary looks. In today's world, good looks aren't enough; you also need advanced technology, a pleasant ride, plenty of power, and long-range fuel mileage. The Dodge Challenger is everything you've ever wanted in a car, all wrapped together in one fantastic package. Dodge made comparable outward changes this year as they did in 1971, but the interior is a whole new and improved environment. Take a look at the video below and the rest of this page to discover more about this new challenger.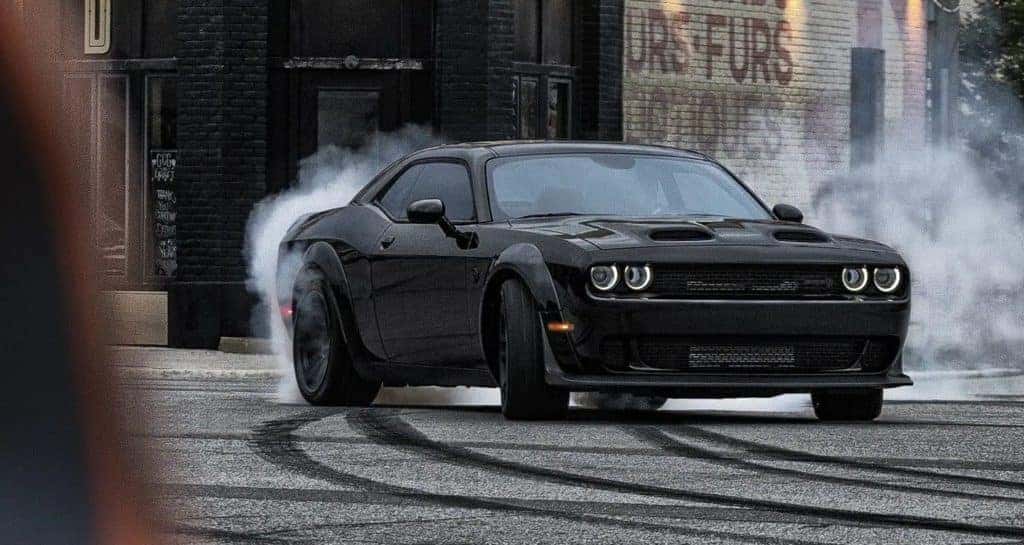 The 2022 Dodge Challenger in Fort Worth Weatherford Granbury TX For Sale features a striking exterior. Keeping the previous year's record-breaking and dominating look, while updating and refreshing the segment with minor changes. Some of the more noticeable changes for the year include new wheel designs, headlamp parts, tail lights, and the hood. When you have a design that defies all conventional wisdom and increases sales when others are declining, making any changes is dangerous. Dodge, on the other hand, is not hesitant to take risks, and they did so. This adjustment is paying off, catapulting this car to the top of the rankings. This automobile offers everything a true muscle car fan could ask for in terms of design and appearance.
The interior of the 2022 Dodge Challenger in Fort Worth Weatherford Granbury TX For Sale has been completely redesigned. Some automakers claim to be "all-new" but only replace one or two components, but when Dodge says it, they truly mean it. Outside of the headliner, every inch of this inside is brand new. This is the modernized and technology-enhanced cabin that today's car buyers need. There are a variety of color combinations available, with red/black being one of the most popular. Looking around the car from left to right, you'll notice the available 8.4″ color touch-screen infotainment system, which the whole auto industry says is the most user-friendly system available. This is a must-have equipment item that is optional on lower trims and standard on higher trims. It provides quick and easy access to all of the car's functions, as well as enhanced functionality and fun-to-use features. If you look below the screen, you'll notice additional "hard buttons." These features are also accessible through the touchscreen, but they're the most frequently used, so Dodge decided to put redundant buttons here for easy access. Essentially, this allows you to keep the infotainment screen on whatever menus you want while changing the features from the hard buttons on the fly without having to change screens. A new multifunction steering wheel with paddle shifters has been installed, and heritage gauges are employed in the cluster, with a high-resolution TFT color screen in between. The materials used in the seats have all been replaced, and the padding has been improved to improve comfort and ride quality. This inside is the most innovative, comfy, and user-friendly of any muscle car on the market today, and you won't believe how amazing it is in person.
2022 Dodge Challenger in Fort Worth Weatherford Granbury TX For Sale has three engine options, four if you include the 700+ HP Hellcat, but we'll focus on the three most common options here. The first of the three is the 3.6L Pentastar V6 engine, which Ward's has named one of the greatest engines in the world three years in a row! This engine produces 305 horsepower and slightly under 270 lb.-ft. of torque while achieving a highway fuel economy of up to 30 miles per gallon. The Iconic 5.6L HEMI is the next engine on the list for individuals who prefer a V8. The most popular option for this automobile is the optional TroqueFlite eight-speed automatic transmission, which produces 375 horsepower and over 400 lb.-ft. of torque. The HEMI boasts sophisticated Fuel Saver Technology, which allows you to obtain exceptional fuel economy out of this monster V8. The final engine is the SRT's 6.4L V8 HEMI engine, which has been strengthened up. With this powerplant, you'll receive 485 horsepower and 475 pound-feet of torque, a 0-60 time of under 4 seconds, and a peak speed of just under 200 mph! On this legendary car, there is an engine for everyone, from first-time buyers to true racing fans.

There are many different trim lines available for the 2022 Dodge Challenger in Fort Worth Weatherford Granbury TX For Sale! There's a Challenger for everyone, starting with the SXT and going all the way up to the SRT Hellcat Redeye Widebody. We urge you to visit our facilities to get a complete analysis of the features and benefits of each trim line. We're easy to find, and we're always delighted to assist you and provide you with all of the information you need to make an informed decision. You don't have time to come now? That's not an issue! Contact us and we'll provide you the information you need without requiring you to visit the dealership. We make it simple here at your neighborhood Dodge Dealership.