2022 Jeep Gladiator in Fort Worth Weatherford Granbury TX For Sale
2022 Jeep Gladiator in Fort Worth Weatherford Granbury TX For Sale

2022 Jeep Gladiator in Fort Worth Weatherford Granbury TX For Sale
now has a few years under its belt and it has accomplished all it set out to do. This is the most versatile truck in the whole industry that has more customization options available than any other truck to give you the freedom to personalize it to fit your own unique personality. In addition to that, this truck has also proven itself against top competitors and crushed them when it comes to capability, ruggedness, and off-road prowess.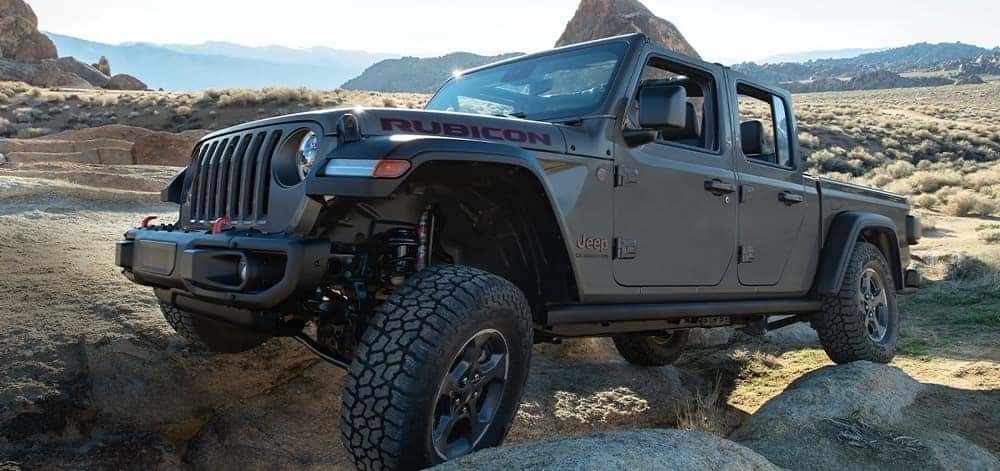 The 2022 Jeep Gladiator in Fort Worth Weatherford Granbury TX For Sale has conquered the mid-sized truck market going all the way back to day one of its launch. All vehicles technically have a "launch" when they are released, or so it is called, but only one vehicle in recent history actually LAUNCHED! That vehicle is the Gladiator. Upon touchdown at the dealerships, the Gladiator was an instant success "flying" off the showroom floor as quickly as the dealers could get them. Here we are, years later, and the gladiator is still the most popular and in demand mid-sized truck on the market. There are three main reasons for this: Unique looks/features exclusive to Jeep, Capability, and off-road performance.
Starting with the looks of the 2022 Jeep Gladiator in Fort Worth Weatherford Granbury TX For Sale, as mentioned just above they are unique to the Jeep brand and untouchable by all others. This truck is what happens when you take the most capable, versatile, and customizable SUV on the market and morph it into a truck flawlessly. There is a soft top convertible roof standard and a 3-piece hard top optional that essentially has T-tops. Both tops are completely removable as well. But the removals don't end there. You can also remove the doors of the truck and even fold down the front windshield to give you an open air feel/experience that only the Jeep Brand can provide. From there you will see the countless design cues the truck takes from Wrangler and the Jeep Brand. From iconic styling of the brand itself, to niche idiosyncrasy of the SUV it is derived from. You are going to turn so many heads in this truck, you might just cause people whiplash simply by driving by them.
The capabilities of the 2022 Jeep Gladiator in Fort Worth Weatherford Granbury TX For Sale are also something to impress any in the market. There are 2 engine choices, the 3.6 Pentastar V6 and a 3.0 EcoDiesel. Power and Efficiency, you get to pick what best suits you, your needs, and what you plan to do with your new truck. Are you Towing? When properly equipped this beast can tow up to 7,650 pounds…yea, that is a best-in-class! Looking to haul items in your bed? How does another Best-in-class of 1,700 pound payload sound to you? For the more adventurous breed this truck also touts the industry respected "Trail Rated" Badge that only those who can deliver incredible off-road performance can earn. Want to do even more? Then the all-new "Desert Rated" badged Mojave may just be your optimum pick. On road to off, Rocks to sand; there is nothing that this truck is afraid to take on…something the competition simply cannot say.
2022 Jeep Gladiator in Fort Worth Weatherford Granbury TX For Sale is, as mentioned before, incredibly customizable. From day one of this vehicle breaking the mold and arriving at dealerships, there were literally hundreds of Mopar customization options to choose from to personalize the vehicle to your unique individuality. Of course Wheels and Tires were available, but so are specialized doors both full and half. Several bumpers from sleek to rugged, winches from warn, rock rails or side steps and the list keeps going! Swap out the head/tail lights, get a light bar for the roof, and countless other accessories were available, and that was just at launch. Now this vehicle is a few years old, that market has erupted that would make a volcano jealous. If you can dream it up or think of it, it most likely is available for this work of art either from Mopar or another aftermarket source. Jeep actually encourages you to modify your vehicle to fit you and make you a proud owner of the most customizable truck to ever exist in the history of the great plant Earth!