New Jeep The Complete Jeep Wagoneer Experience in Granbury, Texas for Sale in Granbury, TX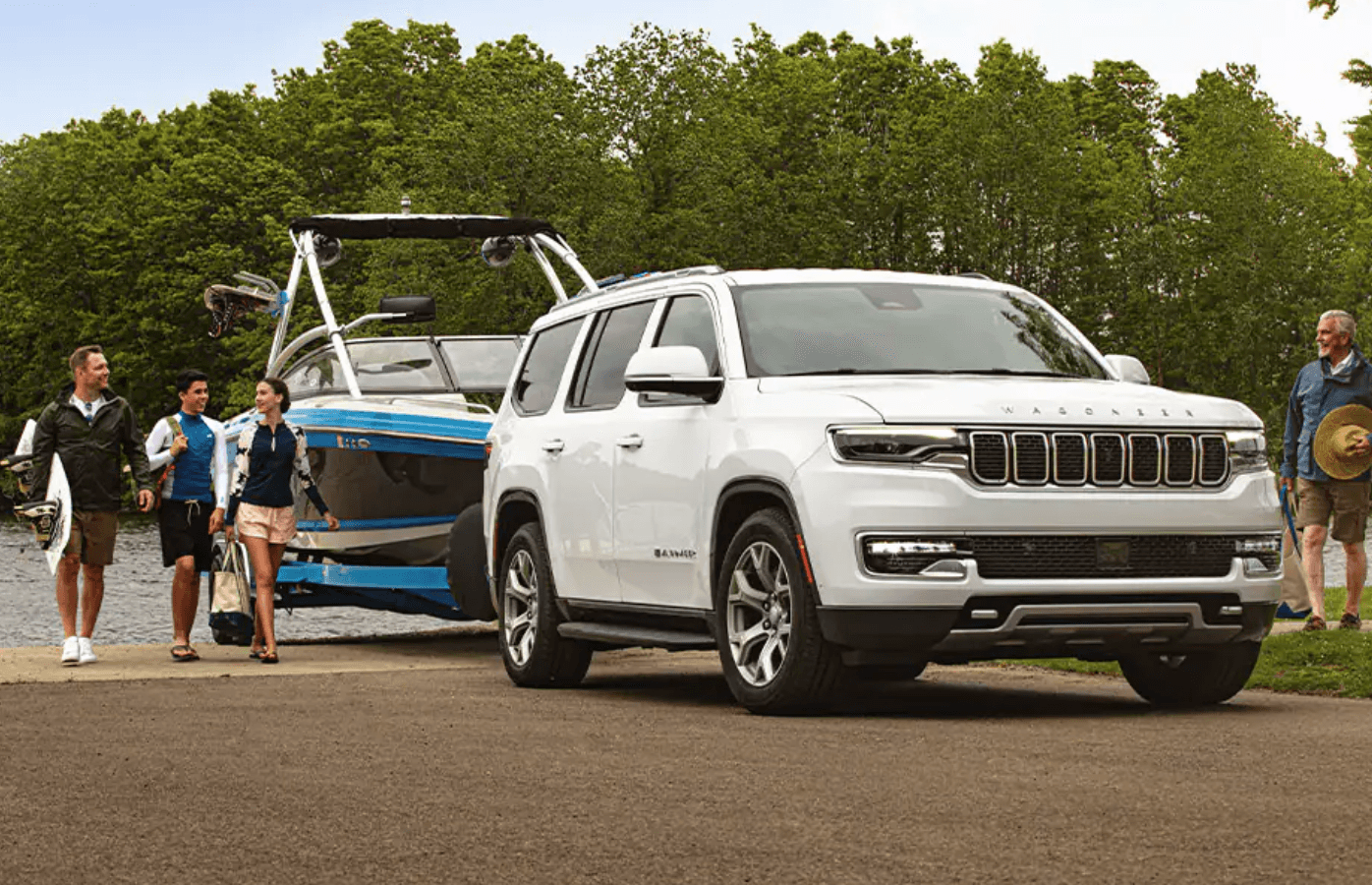 Jeep isn't just going to live on riding on its Wrangler legacy and is aiming to change the definition of a luxury SUV with their all-new Jeep 2022 Grand Wagoneer and Wagoneer models. The new premium SUVs are built for those who want to share a lifetime of success with those they hold near and dear. The all-new Wagoneer and Grand Wagoneer build on what a luxury SUV should be and then heads into uncharted territories of style, adventure and comfort – as any Jeep model would.
Know that these two SUVs are more than just regular sport utility vehicles – they're meant to drive you to make exceptional memories so that you can create your own legend (but in ultimate style and comfort). These new American icons are expected to rival some of today's highest premium SUVs and they have the looks, creature comforts and technology to do so. All the while being a legendary Jeep at heart.
American Premium
The all-new Jeep Wagoneer and Grand Wagoneer both strike the highest balance between class and contemporary, with both the past and the present shaping their future. After much thought, improvement and refinement, the duo is back with a combination of OG style, modern comforts and convenience and so much more. The two are definitely premium SUVs that are build to exceed all your expectations when it comes to SUVs. Both are truly setting new standards when it comes to American premium automotive.
The Wagoneer
Taking family road trips have never been better when driving in the all-new Jeep Wagoneer. This SUV offers an unbelievable combination of versatile space, creature comforts, confident towing and a history of capability that Jeep is known for. And, it features a suite of standard and available advanced security and safety features that any family will appreciate. It also has some great towing capacity so that you can head to the lake, beach, mountains or wherever you're going with tons of confidence. It doesn't matter where you are headed because the Wagoneer will make it a trip to remember with each mile you drive.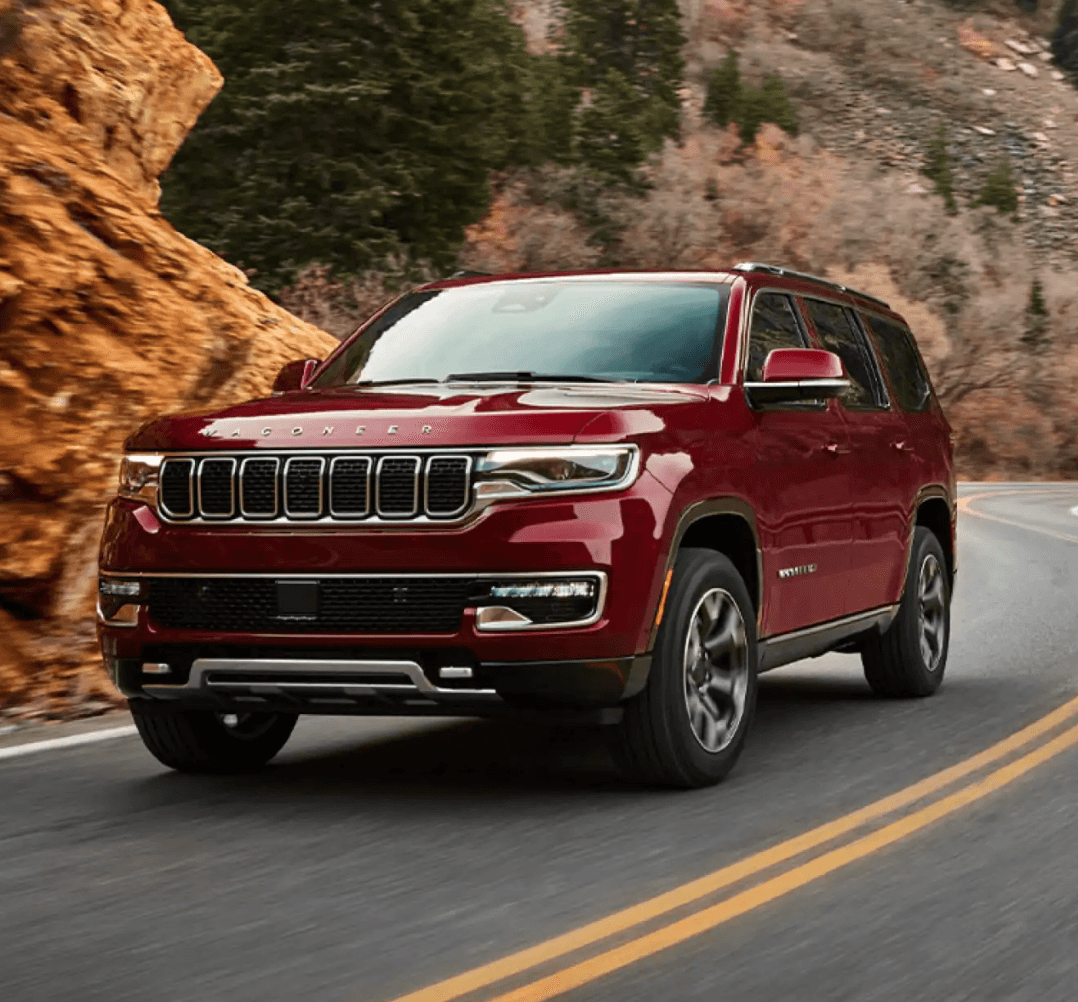 When it comes to capability, don't worry because this is the original 4×4 SUV. Its past goes back to 1963 when the OG version turned the unpaved path into the latest destination for adventure seekers. Then in 2021, it came back bigger and better, but with its pioneering spirit still in tack. Inside, the Jeep Wagoneer is a full-size, three-row vehicle that has plenty of room for up to eight passengers. And there's a power folding third row and lots of storage options for ultimate flexibility for all your needs.
The Grand Wagoneer
Just when you thought it couldn't get any better than the Jeep Wagoneer, it totally does! The Grand Wagoneer builds on the premise of the Wagoneer and takes it to new heights. This premium SUV wants you to discover the best of American automotive design and engineering. With its eye-catching style, refined craftsmanship and lots of state-of-the-art technology, you'll have an unrivaled experience on the road. The Grand Wagoneer is out to challenge benchmarks set by other luxury and premium SUVs on the market.
When it comes to technology, expect a wealth of features in the Grand Wagoneer. Perfectly designed and very intuitive, all the technology in the SUV is designed to make it easier on the senses for those long road trips or quick weekend getaways. The interior features classic materials and lots of modern technology that defines style and comfort. All interior elements were designed to satisfy your senses and make any trip as comfortable as possible.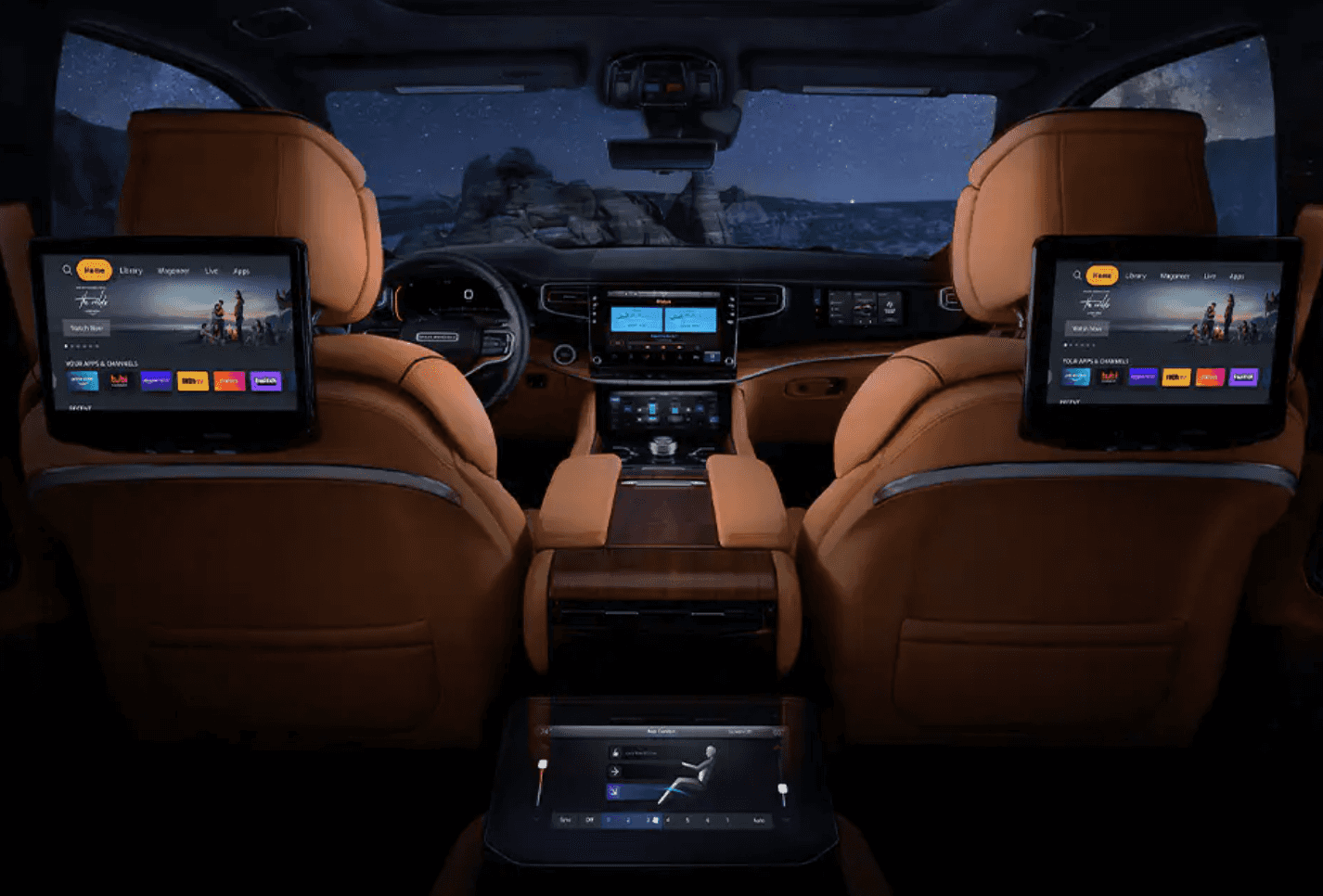 But the outside is just as impressive with its sophisticated styling cues that are timeless and beautiful. For performance, it lives up the Jeep name and is inspired by the original luxury 4×4 SUV, but this is its next chapter that's destined for adventure.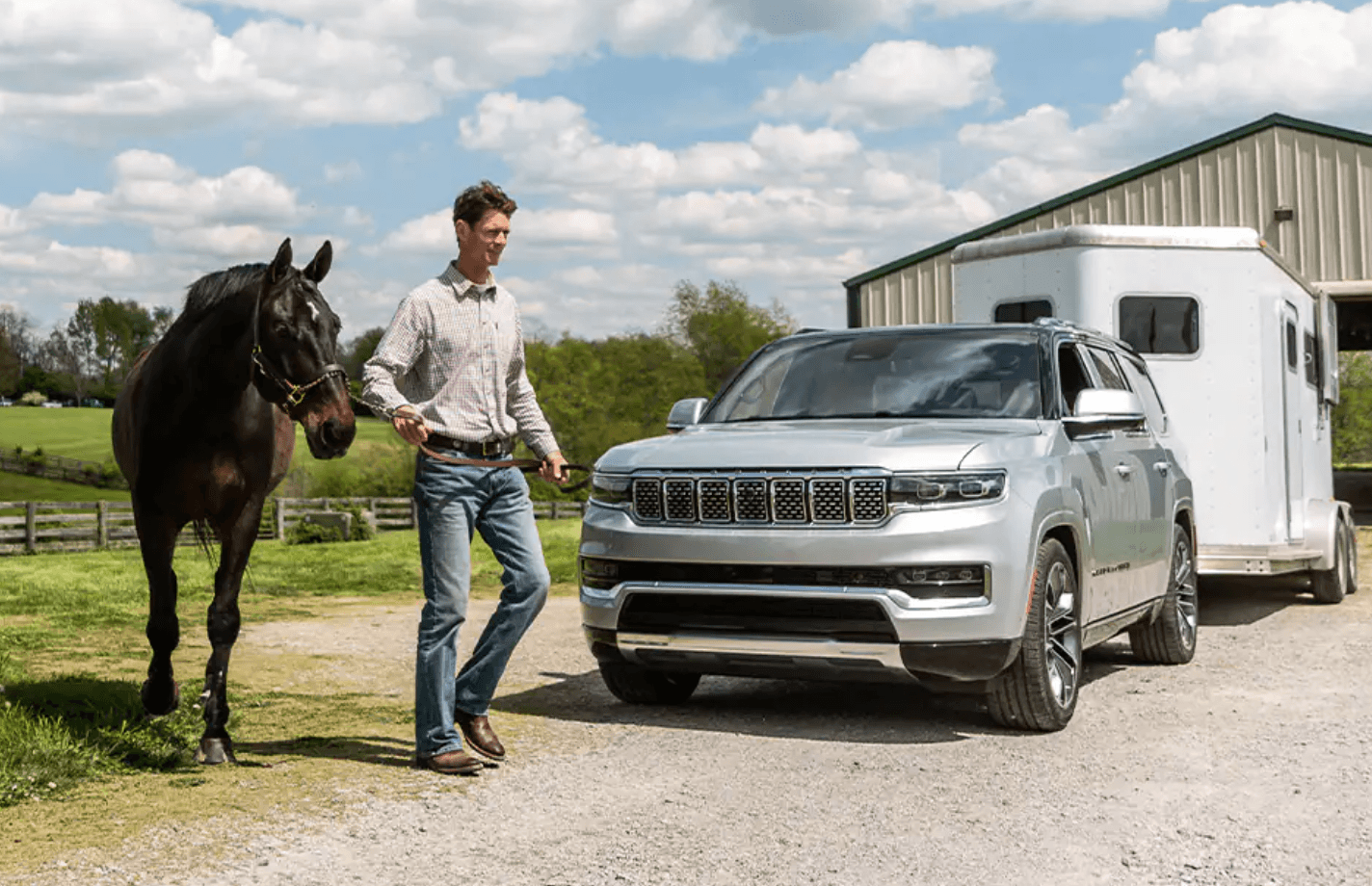 Ready to upgrade your family adventures? Head on over to our dealership and check out the Complete Wagoneer Experience in Granbury, Texas for yourself!
We appreciate your interest in our inventory, and apologize we do not have model details displaying on the website at this time. Please fill the form out below and our team will quickly respond, or, please call us at 682-498-8390 for more information.